Resources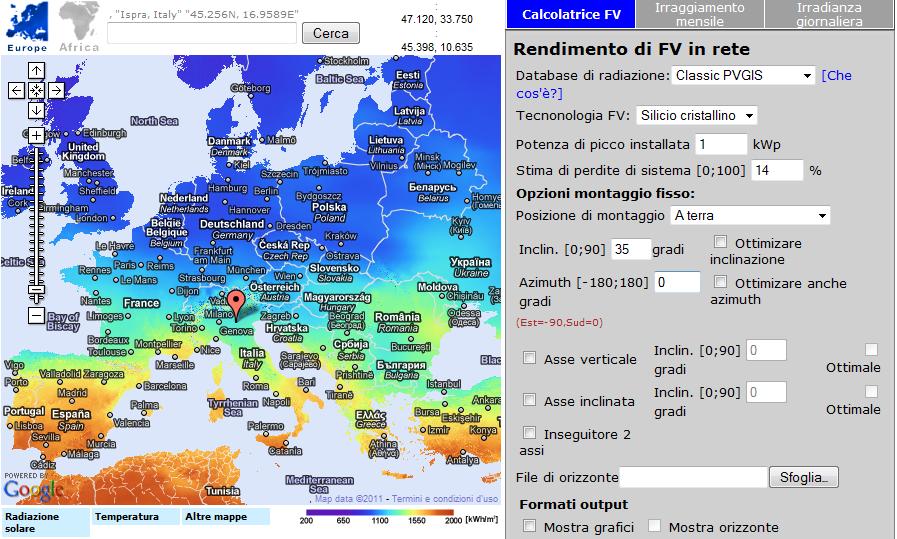 Learn how to determine your roof solar potential by a free online tool of the
Joint Research Centre (JRC)
, then if you want to refine the method and have more precise information with a feasibility study, contact the
Italia Solar
experts: : they will support you in assessing the viability of your investment.
You can also contact us by providing only the geographical coordinates of your roof (easily retrievable from Google Maps), in a few days we will send you a rough estimate directly to your inbox.
Stay updated on the italian government's measures on energy efficiency by reading ENEA Website and request Italia Solar support for a technical proposal and and an estimate of the economic return. Read the informational brochures to find out where you position yourself within the energy saving initiatives and remember that "the most efficient way to produce energy is energy saving."

Follow us on Twitter to stay updated on all news from the renewable world or read The Italia Solar Daily!
There are several commercial software that relate to the technical and economic analysis of PV, Italia Solar have selected the following links where you can download for free or buy professional tools: